Dreamwalker Graphic Novel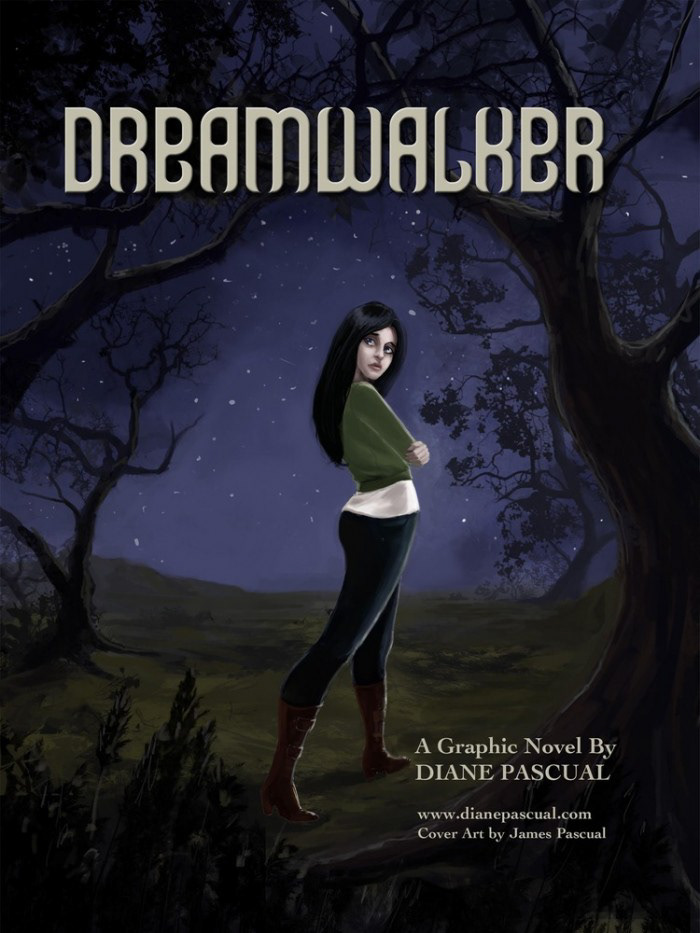 Coming Soon! 


WonderCon 2010 - San Francisco
Seattle Emerald City Con 2012
What type of materials do you use?
Canson Smooth Bristol Board Paper 9x12 size, inking pens, india ink or Holbein ink, I also use Pentel Pocket brush pen, and micron pens.
What is your process?
I draw small thumbnails and make notes, then I find picture references, then I sketch out onto the Bristol board paper with a prisma colored pencil in light purple or blue. Then I ink the page, scan and clean up in Photoshop. I adjust the Levels to make the blacks look more vibrant for printing and I save the file as a flattened Tiff to place in InDesign to layout the pages. Tiff files are for printing. If you're doing your art on a 9x12 size paper, you will be reducing your pages to a proportionate size for the book. For Dreamwalker I chose 6.5 x 8.5. Make sure that whatever size you decide to draw on, that it will reduce proportionately to the size of book you want.
What's included in the 2nd Edition Printing?
The 2nd edition will include a "behind the comic" insight on development and characters not included in the original graphic novel. 130 pages, Glossy front and back cover.
Original 52 Pages of Dreamwalker Graphic Novel
Process sketches and development for the graphic novel as well as character sketches from 2009 to 2011.
Thesis work from the Academy of Art University and Storyboards.
Be the first to read a short 8-page excerpt from the Novel adaptation.
Some Concept art and drawings included in this 2nd Edition along with a ton more drawings not shown here!
More comics coming soon!